Delivering Professionally Accredited Fibre Glass Flat Roofing Systems NATIONWIDE.
> New Fibre Glass Flat Roofing Installations
> Protect and Repair Damaged Flat Roofs
> Fully Insured
> Excellent After Service
> Emergency Roof Repairs
> Nationwide Coverage
> Commercial and Domestic
> All Work Guaranteed for 25 years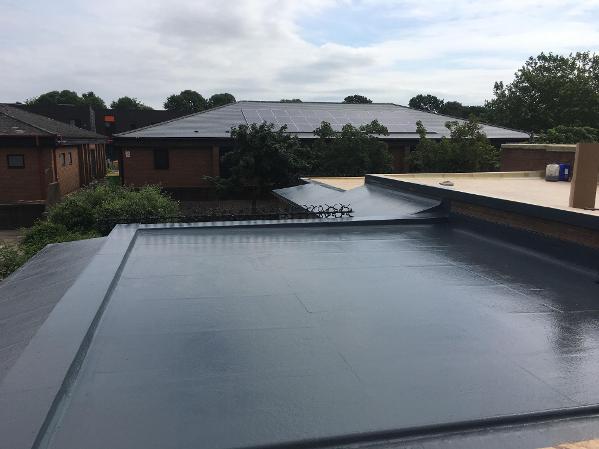 FIRST RATE FLAT ROOFING LTD Boston.
WITHSTANDS TOUGH CONDITIONS.
First Rate Flat Roofing LTD's Fibre Glass Roofing system withstands tough environmental conditions and gives better performance than many other construction materials.
Fibre Glass Roof, a reinforced plastic material composed of glass fibres embedded in a resin matrix, does not corrode and therefore lasts much longer than many other comparable materials. Fibre glass has a high strength to weight ratio.
Our flat roofs maintain rigidity but can flex under stress, without fracturing. Additional strengthening can easily be moulded into areas expecting high levels of stress.
CALL FIRST RATE FLAT ROOFING LTDBoston TODAY.
07825 381878
"WITH OVER 15 YRS EXPERIENCE IN FLAT R00FING AND FIBRE GLASS SERVICES, YOU'RE IN SAFE HANDS."
Browse our Services.
First Rate Flat Roofing LTDBOSTON offer many services and expertise.
The following list of services is just a snap shot of what we can do, so please don't hesitate to contact us with your bespoke projects or exact requirements.
☞ Fibre Glass Flat Roofing Boston
☞ Residential, Commercial or New Build Boston
☞ Fibre Glass Conservatory Roofs Boston
☞ Fibre Glass Refurbishments Boston
☞ Fascia, Soffit and Guttering Systems Boston
☞ Fibre Glass Swimming Pool Linings Boston
☞ Fibre Glass Fish Pond Linings Boston
☞ Fibre Glass Balconies Boston
☞ Fibre Glass Dormer Windows Boston
☞ Bay Window Fibre Glass Flat Roof Tops Boston
☞ Fibre Glass Valleys and Gutters Boston
☞ Fibre Glass Wet Room Linings Boston
All work carried out with a 25 year guarantee.
why choose FIRST RATE FLAT ROOFING LTD'S
fibre glass FLAT ROOFING?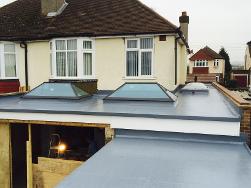 light weight.
Light, strong and all fibre glass roof installations are guaranteed. Boston Lincolnshire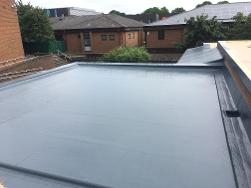 low maintenance.
No seams or joints and virtually maintenance free. Boston Lincolnshire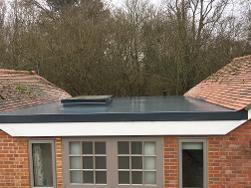 POPULAR.
We have many happy clientsand we leave the site clean. Boston Lincolnshire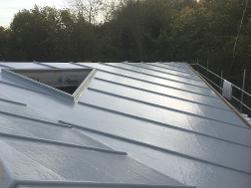 DIFFICULT CONFIGURATION?
No problem, with our experience we can cover any shape. Boston Lincolnshire
DON'T JUST TAKE OUR WORD FOR IT.
CHECK OUT OUR CLIENT REVIEWS.
EXCELLENT WORKMANSHIP.
FIXING A COMMERCIAL ROOF.
I can't thank First Rate Flat Roofing LTDenough for fixing our commercial property's roof. Other flat roofertradesmen previously let us down and we guessed no one wanted the job but Micky was recommended to us and he exceeded my expectations. He arrived on time to quote for the work. He offered to do the job early morning to ensure the shop could open and trade as usual which we hadn't even thought of. He hand delivered the invoice and checked we were happy. Brilliant service - Justin Wood, Commercial Premises Landlord in Boston, Lincolnshire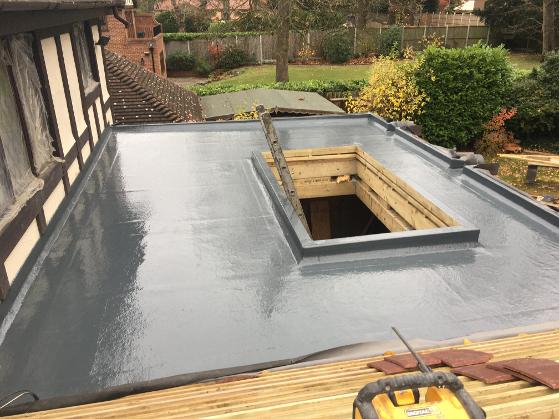 EXCELLENT WORKMANSHIP.
FIXING A COMMERCIAL ROOF.
I can't thank First Rate Flat Roofing LTDenough for fixing our commercial property's roof. Other flat roofer tradesmen previously let us down and we guessed no one wanted the job but Micky was recommended to us and he exceeded my expectations. He arrived on time to quote for the work. He offered to do the job early morning to ensure the shop could open and trade as usual which we hadn't even thought of. He hand delivered the invoice and checked we were happy. Brilliant service - Justin Wood, Commercial Premises Landlord in Boston, Lincolnshire